Lighthouse Finance Solutions Offers a Clear Path to Debt Relief
We believe results should come before fees and a customer's needs should always come first.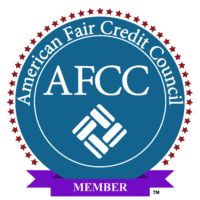 Debt relief companies often get a bad rap, but that's not entirely undeserved. Too often, desperate consumers get lured in by opportunistic companies out to make a quick buck. They pay exorbitant fees before any work gets done, and then often lose those fees without seeing any results.
Lighthouse Finance Solutions believes our customers' needs should always come first. That's why we make sure that settlement is the right choice before we let you sign up for a plan. It's also why we don't accept fees until we settle your debt. It's the way debt relief should work and it follows the high standards set by the American Fair Credit Council.
At Lighthouse Finance Solutions, we're here to light your way forward to safer financial waters. We help you end your debt problems quickly without judgment, then we help you recover just as quickly so you can reestablish good credit.
Contact us today so we can light your way forward.